Steakhouse in Annapolis, Maryland
Louisiana
Baton Rouge
HOURS OF OPERATION
---
Mon – Sat 11:00 am – 10:00 pm
Sun 11:00 am – 9:00 pm
Purchase Gift Cards
A J. Alexander's Gift Card is an ideal way to let someone know you appreciate a job well done, or that you have been thinking about them. It's a simple gesture that is sure to be appreciated in the way that only a perfect meal can be.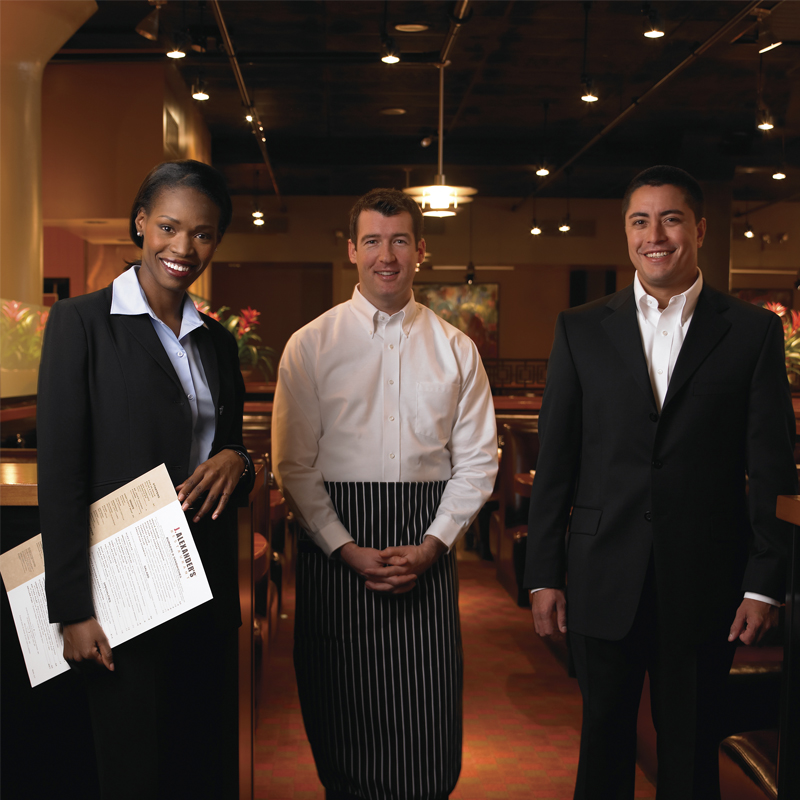 J. Alexander's Baton Rouge Is Hiring
Do you love working on a team? Do you believe in quality over all else? If the answer is yes, then J. Alexander's might be the right fit for you. Join our dedicated team of industry-leading professionals and take pride in the look of joy on our customers faces.
Annapolis Private Dining
We welcome and can accommodate parties and dinners for groups of 10 to 60. Learn more about our spaces and amenities available at this location below:
Sales Manager: Shelby Butler
Email: srevents5001@stoneyriver.com
Phone: 770-476-0102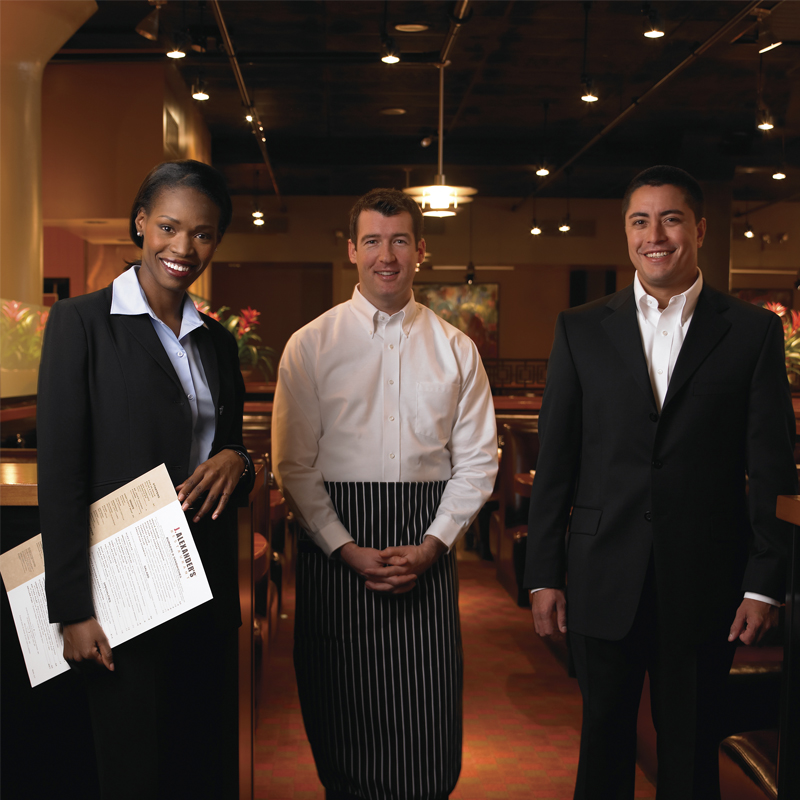 Steakhouse Near Me
u003ch3 class=u0022h5u0022u003eView J. Alexander's Fine Dining Near Youu003c/h3u003e
Baton Rouge Steakhouse Popular Menu Items
u003culu003ernu003cliu003eu003ca href=u0022/steak-tacos/u0022u003eSteak Tacosu003c/au003eu003c/liu003ernu003cliu003eu003ca href=u0022/crab-salad/u0022u003eCrab Saladu003c/au003eu003c/liu003ernu003cliu003eu003ca href=u0022/steak-burger/u0022u003eSteak Burgeru003c/au003eu003c/liu003ernu003cliu003eu003ca href=u0022/crispy-chicken/u0022u003eCrispy Chickenu003c/au003eu003c/liu003ernu003cliu003eu003ca href=u0022/ribeye/u0022u003eRibeyeu003c/au003eu003c/liu003ernu003cliu003eu003ca href=u0022/new-york-strip/u0022u003eNew York Stripu003c/au003eu003c/liu003ernu003cliu003eu003ca href=u0022/roasted-prime-rib/u0022u003eRoasted Prime Ribu003c/au003eu003c/liu003ernu003cliu003eu003ca href=u0022/veggie-burger/u0022u003eVeggie Burgeru003c/au003eu003c/liu003ernu003cliu003eu003ca href=u0022/grilled-pork-chop/u0022u003eGrilled Pork Chopu003c/au003eu003c/liu003ernu003cliu003eu003ca href=u0022/grilled-salmon/u0022u003eGrilled Salmonu003c/au003eu003c/liu003ernu003cliu003eu003ca href=u0022/roasted-chicken/u0022u003eRoasted Chickenu003c/au003eu003c/liu003ernu003cliu003eu003ca href=u0022/homemade-lasagna/u0022u003eHomemade Lasagnau003c/au003eu003c/liu003ernu003cliu003eu003ca href=u0022/tuna-salad/u0022u003eTuna Saladu003c/au003eu003c/liu003ernu003c/ulu003e
Select A Steakhouse by Zip codes in Baton Rouge, Louisiana
u003culu003ern u003cliu003eu003ca href=u0022/louisiana/baton-rouge/6457-bluebonnet-blvdu0022u003e70801u003c/au003eu003c/liu003ern u003cliu003eu003ca href=u0022/louisiana/baton-rouge/6457-bluebonnet-blvdu0022u003e70802u003c/au003eu003c/liu003ern u003cliu003eu003ca href=u0022/louisiana/baton-rouge/6457-bluebonnet-blvdu0022u003e70803u003c/au003eu003c/liu003ern u003cliu003eu003ca href=u0022/louisiana/baton-rouge/6457-bluebonnet-blvdu0022u003e70804u003c/au003eu003c/liu003ern u003cliu003eu003ca href=u0022/louisiana/baton-rouge/6457-bluebonnet-blvdu0022u003e70805u003c/au003eu003c/liu003ern u003cliu003eu003ca href=u0022/louisiana/baton-rouge/6457-bluebonnet-blvdu0022u003e70806u003c/au003eu003c/liu003ern u003cliu003eu003ca href=u0022/louisiana/baton-rouge/6457-bluebonnet-blvdu0022u003e70807u003c/au003eu003c/liu003ern u003cliu003eu003ca href=u0022/louisiana/baton-rouge/6457-bluebonnet-blvdu0022u003e70808u003c/au003eu003c/liu003ern u003cliu003eu003ca href=u0022/louisiana/baton-rouge/6457-bluebonnet-blvdu0022u003e70809u003c/au003eu003c/liu003ern u003cliu003eu003ca href=u0022/louisiana/baton-rouge/6457-bluebonnet-blvdu0022u003e70810u003c/au003eu003c/liu003ern u003cliu003eu003ca href=u0022/louisiana/baton-rouge/6457-bluebonnet-blvdu0022u003e70811u003c/au003eu003c/liu003ern u003cliu003eu003ca href=u0022/louisiana/baton-rouge/6457-bluebonnet-blvdu0022u003e70812u003c/au003eu003c/liu003ernu003cliu003eu003ca href=u0022/louisiana/baton-rouge/6457-bluebonnet-blvdu0022u003e70813u003c/au003eu003c/liu003e rn u003cliu003eu003ca href=u0022/louisiana/baton-rouge/6457-bluebonnet-blvdu0022u003e70814u003c/au003eu003c/liu003ern u003cliu003eu003ca href=u0022/louisiana/baton-rouge/6457-bluebonnet-blvdu0022u003e70815u003c/au003eu003c/liu003ern u003cliu003eu003ca href=u0022/louisiana/baton-rouge/6457-bluebonnet-blvdu0022u003e70816u003c/au003eu003c/liu003ern u003cliu003eu003ca href=u0022/louisiana/baton-rouge/6457-bluebonnet-blvdu0022u003e70819u003c/au003eu003c/liu003ern u003cliu003eu003ca href=u0022/louisiana/baton-rouge/6457-bluebonnet-blvdu0022u003e70820u003c/au003eu003c/liu003ern u003cliu003eu003ca href=u0022/louisiana/baton-rouge/6457-bluebonnet-blvdu0022u003e70821u003c/au003eu003c/liu003ern u003cliu003eu003ca href=u0022/louisiana/baton-rouge/6457-bluebonnet-blvdu0022u003e70822u003c/au003eu003c/liu003ern u003cliu003eu003ca href=u0022/louisiana/baton-rouge/6457-bluebonnet-blvdu0022u003e70823u003c/au003eu003c/liu003ern u003cliu003eu003ca href=u0022/louisiana/baton-rouge/6457-bluebonnet-blvdu0022u003e70825u003c/au003eu003c/liu003ern u003cliu003eu003ca href=u0022/louisiana/baton-rouge/6457-bluebonnet-blvdu0022u003e70831u003c/au003eu003c/liu003ernu003cliu003eu003ca href=u0022/louisiana/baton-rouge/6457-bluebonnet-blvdu0022u003e70833u003c/au003eu003c/liu003e rnu003cliu003eu003ca href=u0022/louisiana/baton-rouge/6457-bluebonnet-blvdu0022u003e70835u003c/au003eu003c/liu003e rn u003cliu003eu003ca href=u0022/louisiana/baton-rouge/6457-bluebonnet-blvdu0022u003e70836u003c/au003eu003c/liu003ern u003cliu003eu003ca href=u0022/louisiana/baton-rouge/6457-bluebonnet-blvdu0022u003e70873u003c/au003eu003c/liu003ern u003cliu003eu003ca href=u0022/louisiana/baton-rouge/6457-bluebonnet-blvdu0022u003e70874u003c/au003eu003c/liu003ern u003cliu003eu003ca href=u0022/louisiana/baton-rouge/6457-bluebonnet-blvdu0022u003e70879u003c/au003eu003c/liu003ern u003cliu003eu003ca href=u0022/louisiana/baton-rouge/6457-bluebonnet-blvdu0022u003e70884u003c/au003eu003c/liu003ern u003cliu003eu003ca href=u0022/louisiana/baton-rouge/6457-bluebonnet-blvdu0022u003e70891u003c/au003eu003c/liu003ern u003cliu003eu003ca href=u0022/louisiana/baton-rouge/6457-bluebonnet-blvdu0022u003e70892u003c/au003eu003c/liu003ern u003cliu003eu003ca href=u0022/louisiana/baton-rouge/6457-bluebonnet-blvdu0022u003e70893u003c/au003eu003c/liu003ern u003cliu003eu003ca href=u0022/louisiana/baton-rouge/6457-bluebonnet-blvdu0022u003e70894u003c/au003eu003c/liu003ern u003cliu003eu003ca href=u0022/louisiana/baton-rouge/6457-bluebonnet-blvdu0022u003e70895u003c/au003eu003c/liu003ern u003cliu003eu003ca href=u0022/louisiana/baton-rouge/6457-bluebonnet-blvdu0022u003e70896u003c/au003eu003c/liu003ern u003cliu003eu003ca href=u0022/louisiana/baton-rouge/6457-bluebonnet-blvdu0022u003e70898u003c/au003eu003c/liu003ernu003c/ulu003ern